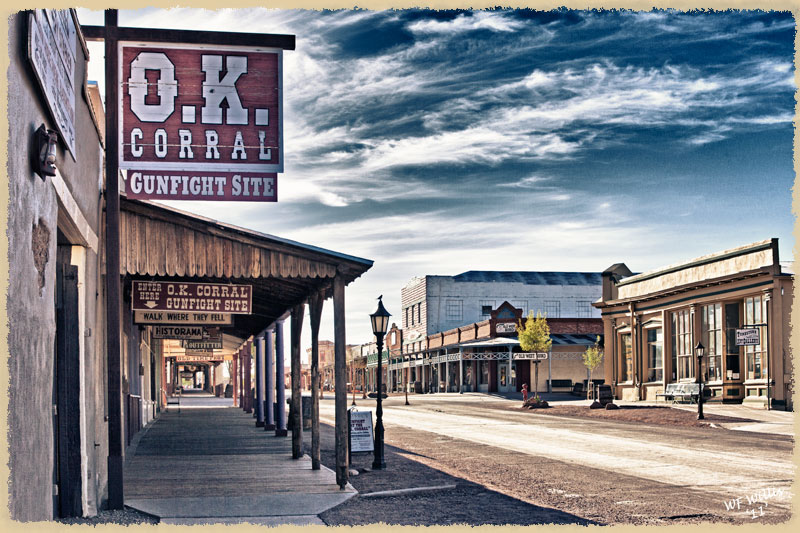 Tombstone 600k Description

Note that this information is preliminary. The route start location is correct but the actual route, while similar, will likely have changes after scouting is complete. We're looking to keep the route in Southern AZ. Stay tuned. It'll be good!

The route starts on Cortaro Rd in Marana/Tucson. The first part of the journey is an out and back to Tombstone. The second part is a loop that goes north and east to Oracle and San Manuel.

Blow by Blow: First off, we'll climb Gates Pass in Tucson Mountain Park - a virtual saguaro and cactus forest. After that we're only on the streets of Tucson for a short time before entering the Tohono O'odham reservation and traveling past the mines.

As we leave Tucson and the reservation behind, we climb over huge rollers from about 2,500 to 5,000 feet above sea level to get to Sonoita. We're in the grasslands now. Not a saguaro in sight, just golden grass and grazing cattle. This is Arizona's wine country.

The turnaround is on Allen Street in Tombstone. If you arrive before 5 pm, you'll see people dressed in period clothes and stagecoaches. There are even public hangings on special occasions.

Retrace your steps and return to Cortaro Rd in Marana. At this point, you'll be 240 miles into the ride. If you have a hotel room, you can sleep there before continuing to the northern loop.

The loop to San Manuel has long rollers to start and then steep up and down rollers as you get into San Manuel, the turnaround. The checkpoint is the post office where you'll mail a post card.

After some uphill from San Manuel back to Oracle, the way back turns downhill towards Oro Valley and across the northern part of Tucson, back to start.